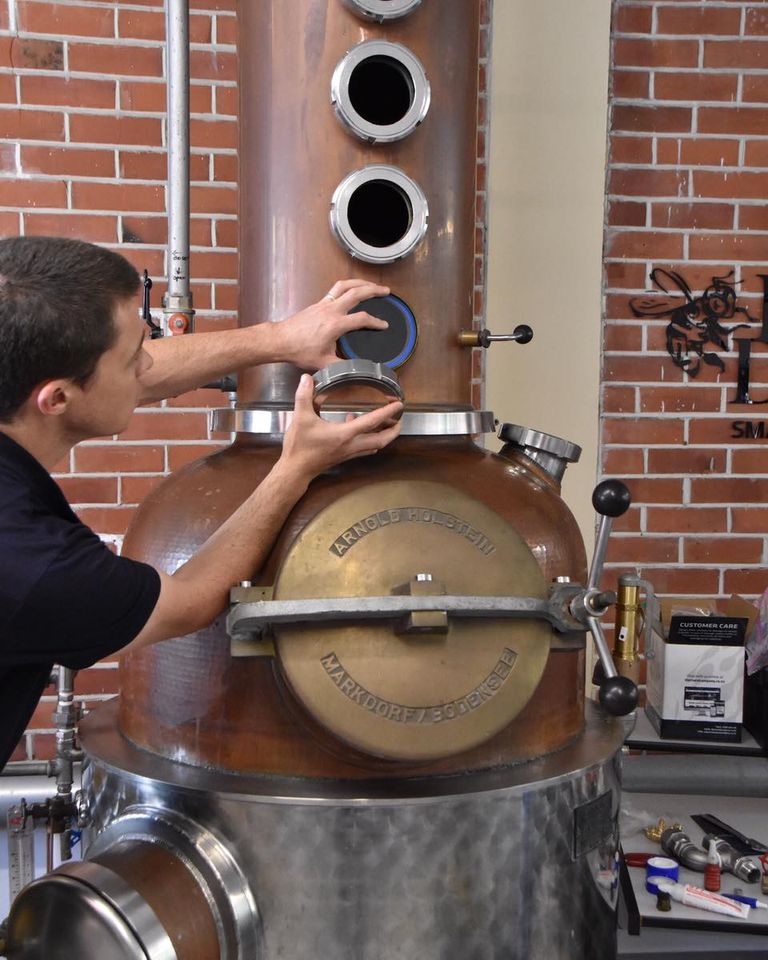 New, Old Still
We at Humdinger, are extremely delighted to be the new owners of a still of 30 years that is steeped in history. 
The workhorse is a copper still built by one of the distilleries' top brass - Arnold Holstein. Arnold started the development of stills way back in 1958 where he built his first still to accommodate the vast fruit growers of the Black Forest in Germany.  The business grew steadily expanding into the surrounding areas of Austria and Switzerland.  Today, the mid-sized company is being run by the fourth generation, supplying state-of-the-art distillery technology around the world - and now Humdinger!
The beauty of recently installed still is breathtaking, the quality of the craftsmanship of the coppersmiths that designed and engineered these stills speak for itself. 
We chose this specific model as having the column on top of the pot is the exact design that Humdinger deems best for making outstanding gin. Pot stills create full-bodied, flavourful gins while column stills provide a purer, cleaner distillate so being able to run it as a pot still, column still, or a combination of both helps to craft quality gin.
We can't wait until we have this 220 litre "Workhorse" in action.  An awesome addition to our growing team!