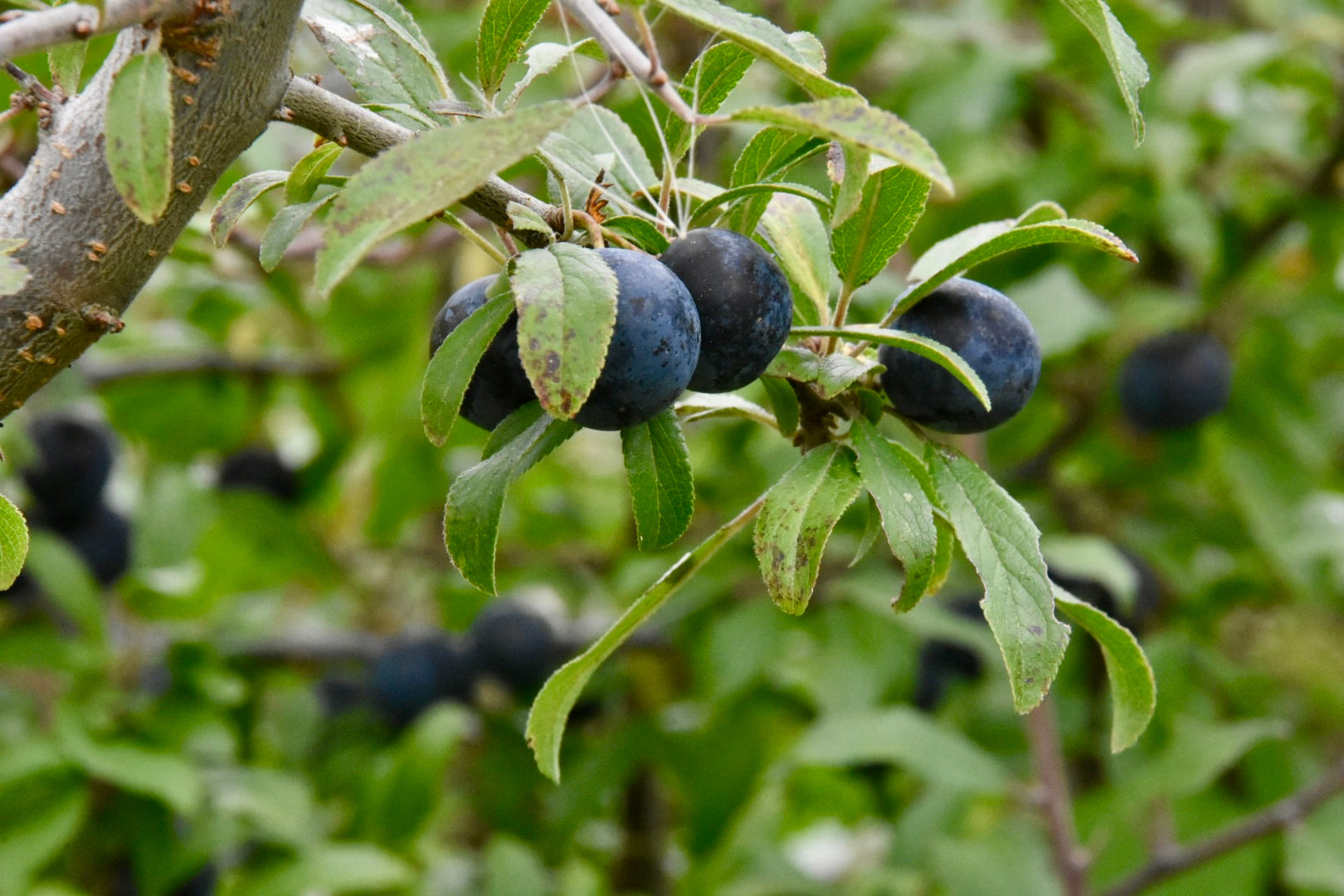 Sloe by name, Slow by Nature
The Sloe Gin Story
starts its sweet story in the hedgerows and thickets of the British countryside. Sloe berries are the sour, blue-black fruit of the thorny blackthorn shrub, a member of the rose family Rosaceae.
The Sloe Orchard
At Humdinger gin we have established a sloe orchard, one of the first in New Zealand. The tiny, astringent fruits are harvested in Autumn at the first frost by the enthusiastic team here at Humdinger.
With sloes not traditionally being grown in this manner, we are continually experimenting with drainage, irrigation, and tree spacings. We are delighted to report, that what improvements we have made are working, with a bumper 2022 crop.
When will the 2022 Sloe Gin be ready?
The 2022 Vintage of Sloe Gin will be ready for consumption sometime between September and December this year. Depending on how the flavour develops during steeping.
Stocks are limited due to the availability of the sloe berry. Last year we sold out of our Sloe gin at record speed! Hopefully, we will have more sloe gin to go around this year!
Traditionally it is drunk neat, but it's also delicious over ice. To help the bottles last a bit longer soda water works well to create taller drinks while maintaining the rich sloe gin flavours.
The Humdinger Newsletter
We encourage you to sign up for our Newsletter, as our subscribers will be the first to know! Through the newsletter, we will keep you updated and let you know when our pre-sales open.