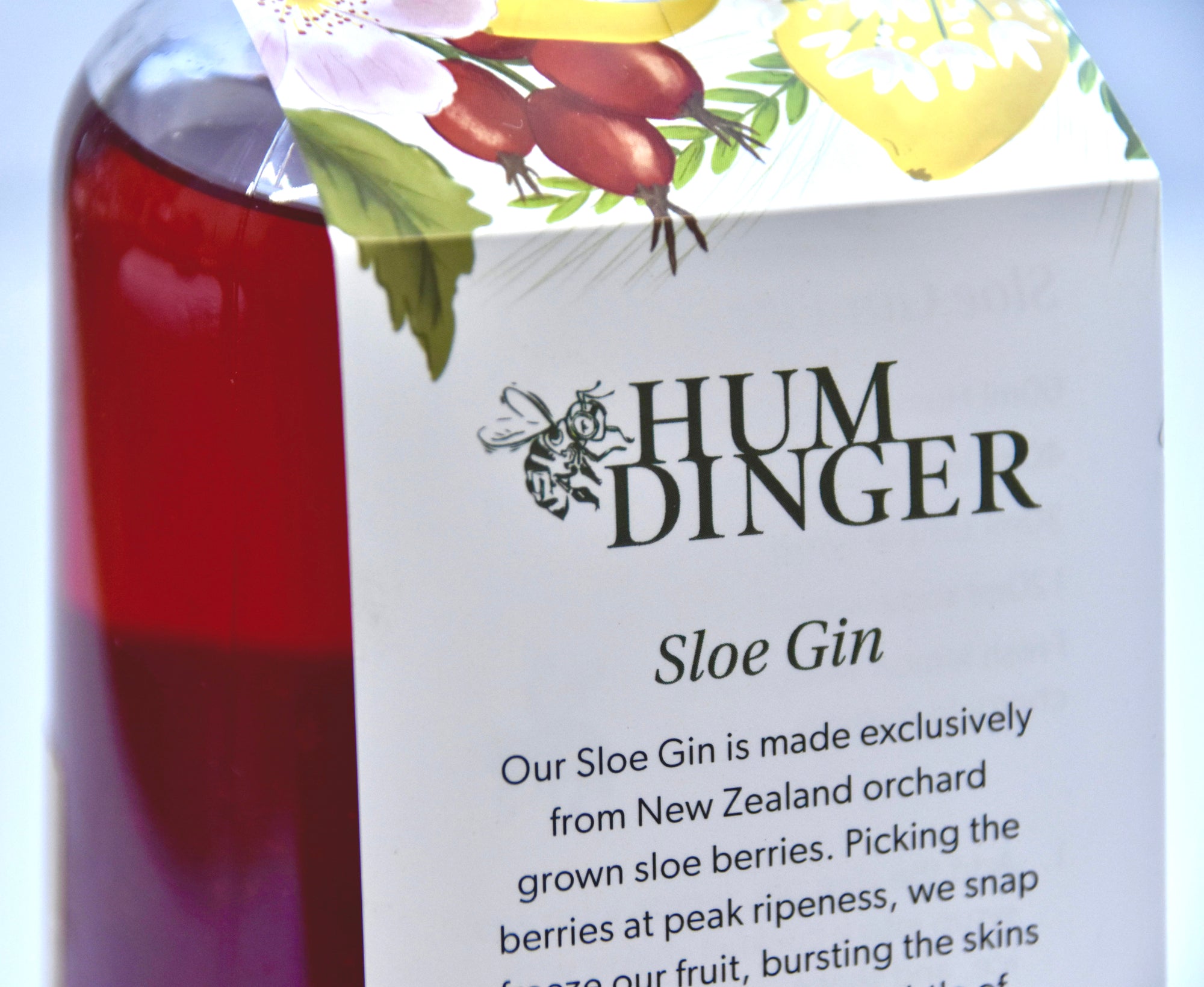 Sloe Gin Time
Sloe Gin Time
Our famous Sloe Gin is nearly here again, going live on our website at 4pm Wednesday 12th Oct, and available from our Distillery from Thursday 13th October.
Our 2021 vintage sold out in 3 days, and we don't have a pre-order system so it might pay to set an alarm.
What makes this gin so good?
To make an outstanding gin, every part of the process must be perfect.
For our base gin, we use our gold-medal winning Dry Gin. The depth of flavours in this gin makes it great for soaking sloe berries in.
For our sloes, we grow them ourselves so we can ensure they are picked at peak ripeness. From there the sloes are quickly frozen then put into our Dry Gin, so the subtle flavours are retained by not being in storage or transit for months.
After the sloe berries have soaked in the Dry Gin for a generous 4 months, we blend just enough sugar syrup into the gin to ensure the balance of rich plum, almond, and gin flavours are just right.
This gin is seasonal, based on when our trees fruit so it's only available every 12 months.
Can we get this from bottle stores?
If you are lucky. While our sloe trees are still becoming established and getting their roots down we don't have a large supply. For this reason our stockists are able to purchase a maximum of 3 bottles each.
Last year this gin sold out in 3 days, so your best chance is to purchase online and have it delivered or set aside using the click and collect option at checkout.