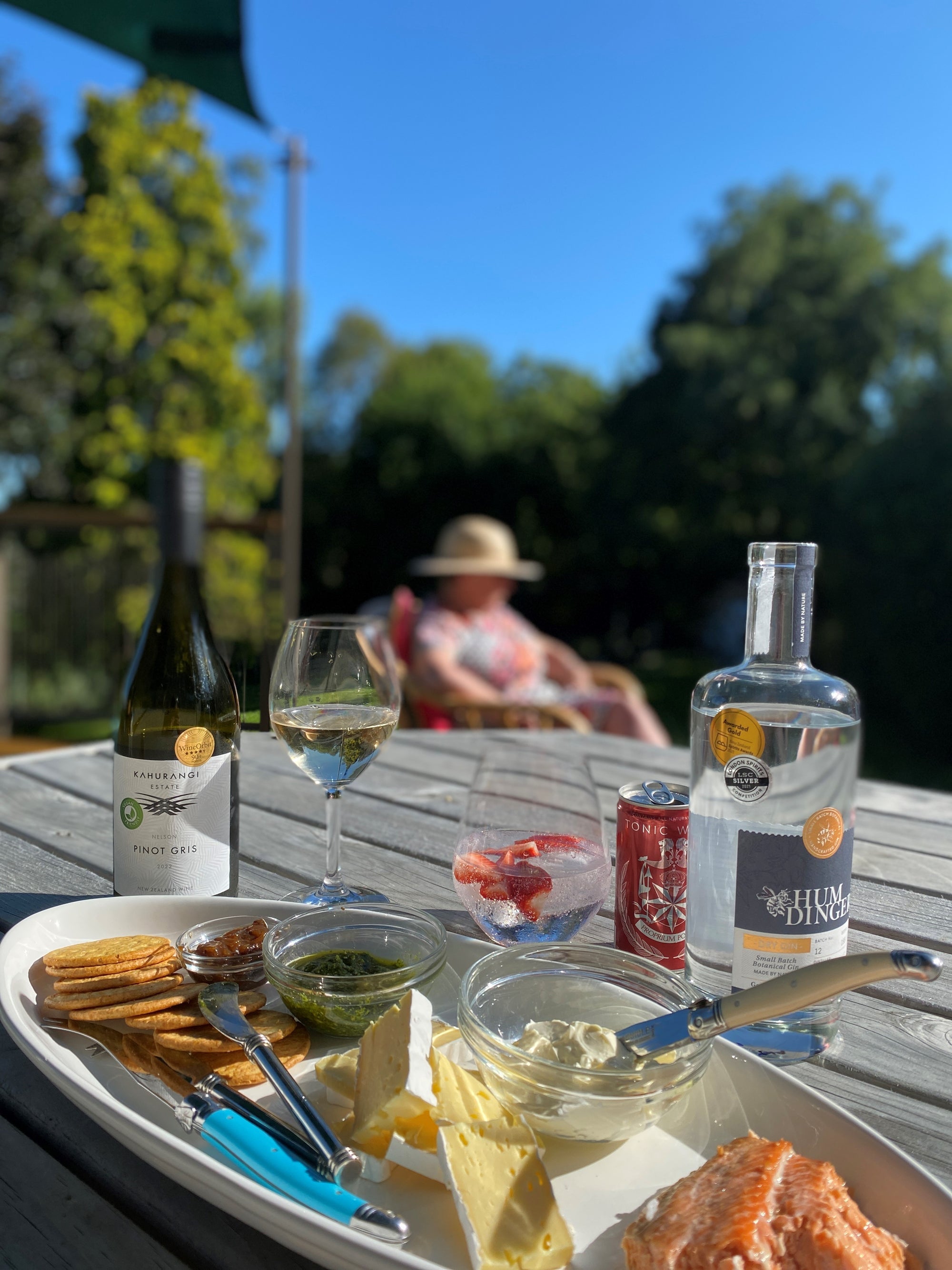 Summer Time Gin
Summer is a fun part of the year - catching up with friends and family, enjoying some time away, and enjoying the finer things in life.
This is why we are often asked what can gin be mixed with?
We have a simple view on this, that more often than not you can mix gin with whatever you enjoy. A wedge of your favourite lime, lemon or orange in a tall glass of gin will never go amiss. If you like mint then a few lightly bruised leaves with your favourite gin might work well too.
With it being Christmas time we had a few strawberries left over after decorating the pavlova, so we added some of these to the Humdinger Dry Gin for a summery, sweet, strawberry gin flavour. 
Humdinger Strawberry Gin at Christmas time
Here are a list of gin garnishes that we quite enjoy paired with different gins at different times of the year.
Gin and tonic garnishes:
Gin and lemon
Gin and lime
Gin and orange
Gin and grapefruit
Gin and juniper berries
Gin and peppercorns
Gin and star anise
Gin and strawberry - great for a Christmas gin
Gin and raspberry
Gin and blueberry
Gin and rhubarb
Gin and rosemary
Gin and a cinamon stick - more for winter time
Gin and apple
Gin and makrut lime leaf
Gin and mint
Gin and lemon balm
Gin and cucumber
Gin and celery stick
Gin and mango
Gin and peach
Hopefully that has given you some inspiration to play with some garnishes yourself, and make the most of your summer gins!