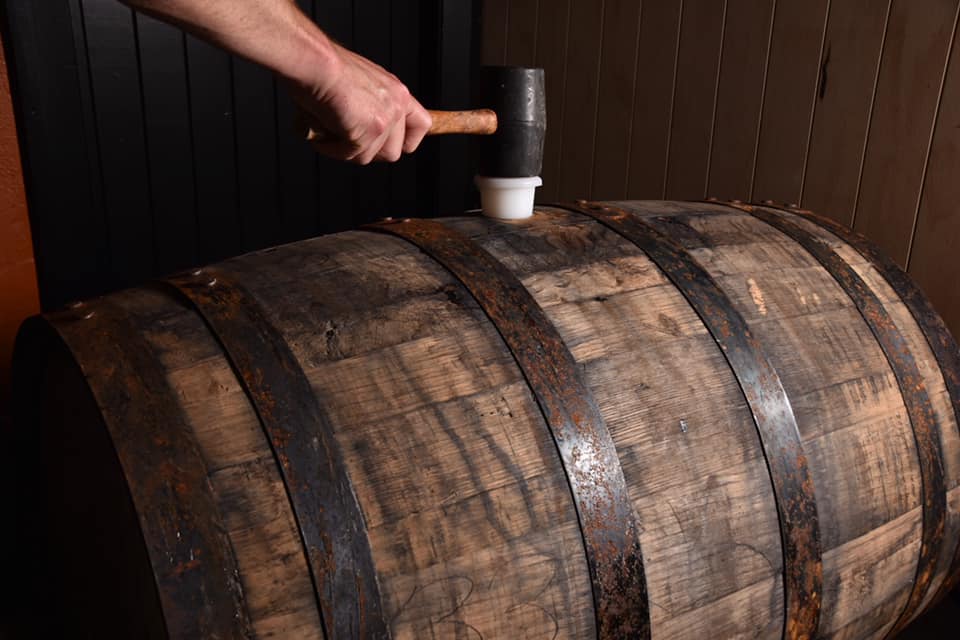 Barrel time can really push gin in new directions
Pushing Gin in new directions with barrel time.
Andrew loves to push the boundaries and surprise his loyal following with interesting new takes on Gin. A tested method of luring out elegant flavours is by aging gin in barrels, and of course, there are many types of barrels that are used to draw out distinctive flavours. For instance, the recently released - limited-edition bourbon aged gin has been aged in barrels originating from a Kentucky distillery.
American white oak is a common barrel used for aging spirits, with French oak also being relatively common. Each type of wood lends its own unique flavors that are considered when deciding the intended flavor of the finished spirit.
Barrels made up of American oak wood offer caramel and vanilla flavors. Barrels made up of European oak wood offer spice and woody flavors. 
This Limited Edition Humdinger Gin is made by aging our award-winning Dry Gin in a used European oak Pinot -Noir barrel from Matua wines Marlborough New Zealand.
The character of this sublime gin is in the layering of the sprightly invigorating botanicals that create our gin range with the sweet red spiced fruits opens this interesting gin, moving into a subtle oak body originating from the barreling process, finishing with a lingering vanilla finish.
Humdingers Pinot Noir Barrel-aged gin is a limited edition. Aptly released just in time for Christmas! Perfect for gift giving or as an interesting aperitif on Christmas day.
We suggest as a talk refreshing drink try it over ice with East Imperial Ginger Ale, or for a short drink mix with a small amount of honey syrup over ice.
Available for purchase now by following this link.